Like all slot machines, Reactoonz 2 allows you to adjust the bet amount, with standard bet amounts ranging from 0.20 to 100.00 per spin. In order to score points and win cash, you must match at least five of the same little monsters. Every time a match is made, the monsters come out and new ones fall, creating a domino effect. You usually play with 94.2% on a 7×7 board, with lots of little monsters popping up all the time. If you're lucky, you'll rack up enough points to unlock the mighty Gargantoon!
Also each time you spin the Reactoonz 2 slot machine will set a monster as special, and that symbol will receive an aura. When combined, the famous Electric Wilds appear, carrying the reactor of the super Gargantoon. Also, the so-called Fluctometer in the upper right corner randomly chooses another little monster. If you match 11 of them, it will become full and randomly place 1 to 3 Electric Wilds on the screen.
Electric Wilds and the Gargantoon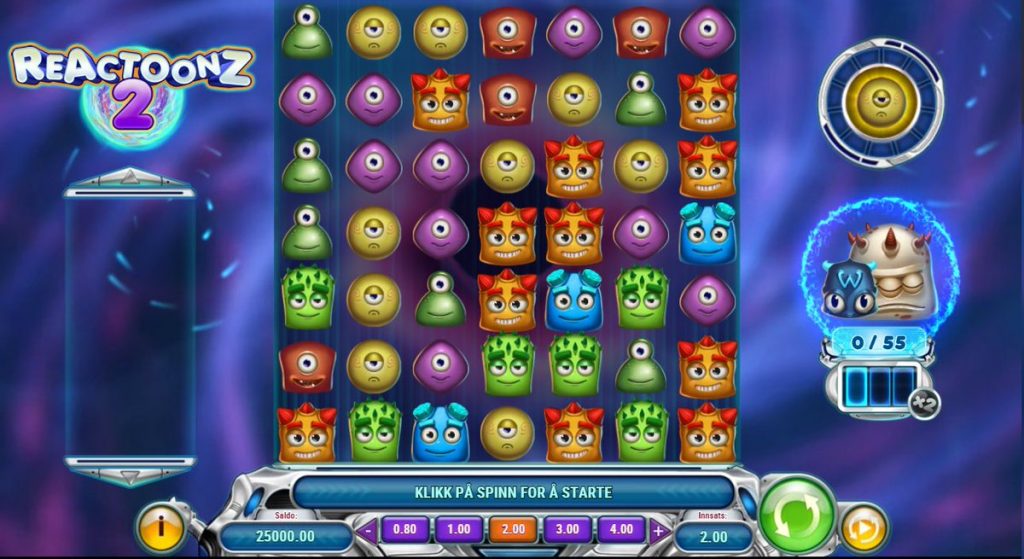 The Quantumeter is on the bottom right side and is next to the Gargantoon and the Energoon. Whenever an Electric Wild gets close to a combo, points are added to the Quantumeter. With the high volatility of the Reactoonz 2 game, there are rounds that fill this reactor non-stop.
There are four levels that can be reached with these combinations, each with a different Reactoonz 2 bonus:
Level 1: Needs 55 charges, releases Energoon Wilds.
Level 2: Requires at least 85 charges, releases an Energoon Wild that occupies 2×2.
Level 3: Requires 110 charges, unleashes an amazing Gargantoon Wild that occupies 3×3.
Level 4: Unleashes Gargantoon Wilds and multiplies your winnings by 2.
If you don't reach level 3, the game Reactoonz 2 still releases 4 Energoon Wilds. If it reaches Gargantoon Wild 3×3, it will make combinations as it reduces until it disappears. Several combinations follow for all players lucky enough to accumulate so many loads.
Other special Reactoonz 2 bonuses
There's more besides all eight random little monsters, all Wilds and those that are randomly selected as special. During spins, Uncharged Wilds can appear, which are uncharged symbols that are only activated if they are part of a combination. In this case, they become Electric Wilds and entitle you to all of the above.
Also, if there are Electric Wilds left over with no combinations, they are not wasted. This is when the Wild Pair Explosion feature is activated, eliminating symbols and allowing more combinations to happen.
With all this, it's clear to see how you reach the incredible winning mark of 5,083x your stake, whatever it may be!
Is it worth playing for free?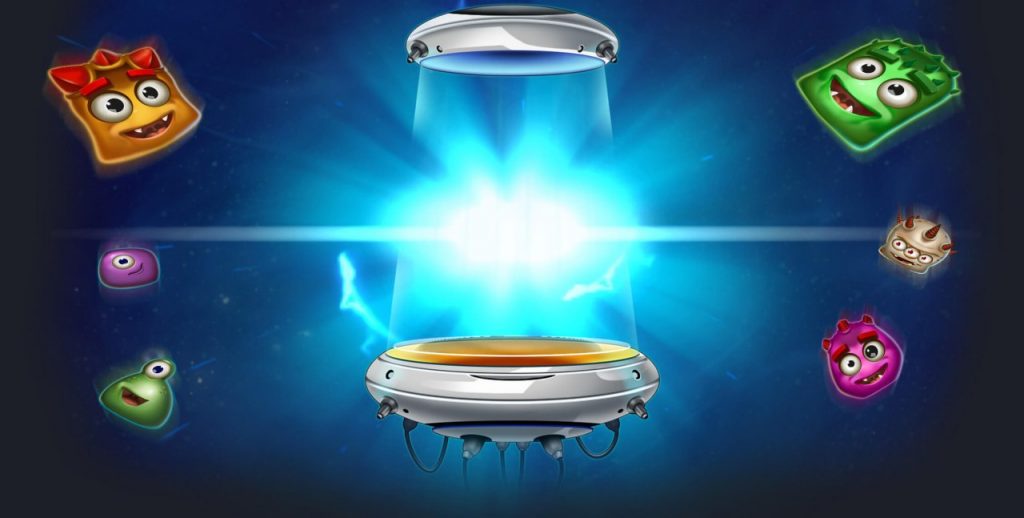 It's definitely worth playing R2 for free, as it's a slot that's second to none. Whether you play for free or for real money, every spin can be full of bonuses and pleasant surprises. So, look at the RTP level first and look for casinos with something around 94% at least, because it's worth that much more!